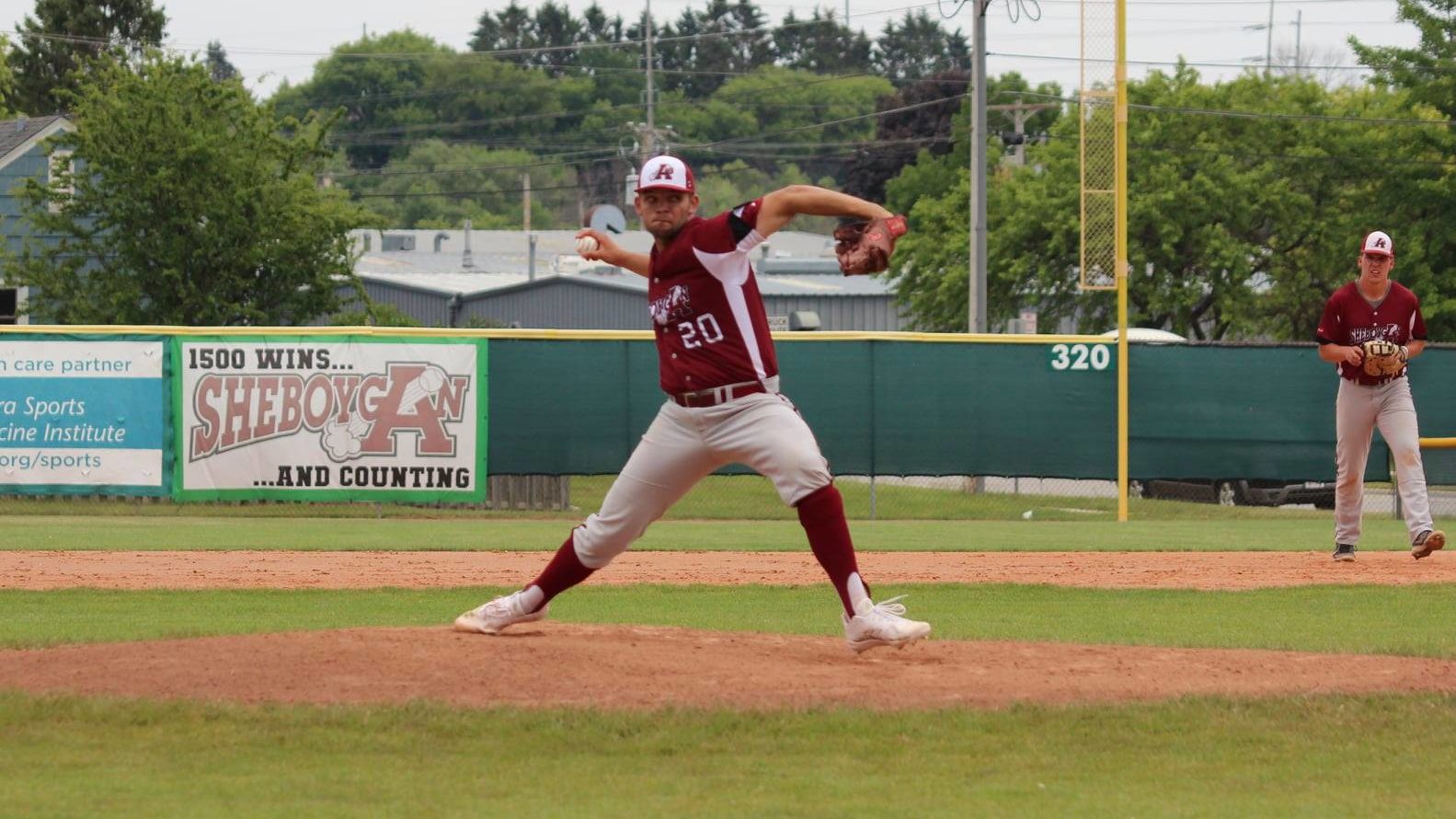 A's Bounce Back From Poor Game One Effort to Split Sunday, Weekend
Game one wasn't much to write home about.
The A's looked a little complacent, committed five errors and a few more mental ones in a 10-3 loss to the first-place Lombard Orioles in game one of a doubleheader on Sunday.
Game two, however, they showed they can play with anyone when the mental focus is there with a 4-1 victory.
Following the four-game weekend set with Lombard, the A's sit at 21-20 overall, and 10-10 in the Wisconsin State League. The A's are also 6-3, good enough for first place, in the Northeastern Wisconsin Baseball League.
Game one saw Eric Schmitz have a rare off game on the mound, but he wasn't helped at all by a spotty defense and a few questionable approaches at the plate from the offense. With the A's still in the game and only trialing 4-2 entering the sixth inning, the Orioles blew the game open with six runs in the sixth to go on to an eventual 10-3 victory. The A's had fallen behind for the third consecutive game after the top half of the first inning.
Game two saw the A's come out swinging, scoring four runs in the first three innings while Jared Reklatis pitched a complete-game effort in limiting the Orioles to just three hits. JT Reed, Mark Wanner, and TD Walker each picked up multi-hit games at the plate.
The A' will take the day off today. They'll hit the road to Greater Green Bay Tuesday and Menasha Wednesday before hosting Kewaskum Thursday at Wildwood Park. Thursday is Midwest Communications Night and Strike Out Hunger. Fans can get free tickets to the game by stopping by the Midwest Communications offices, or by donating two cans of soup at the main gate Thursday. Midwest will also be giving away prizes all game long.