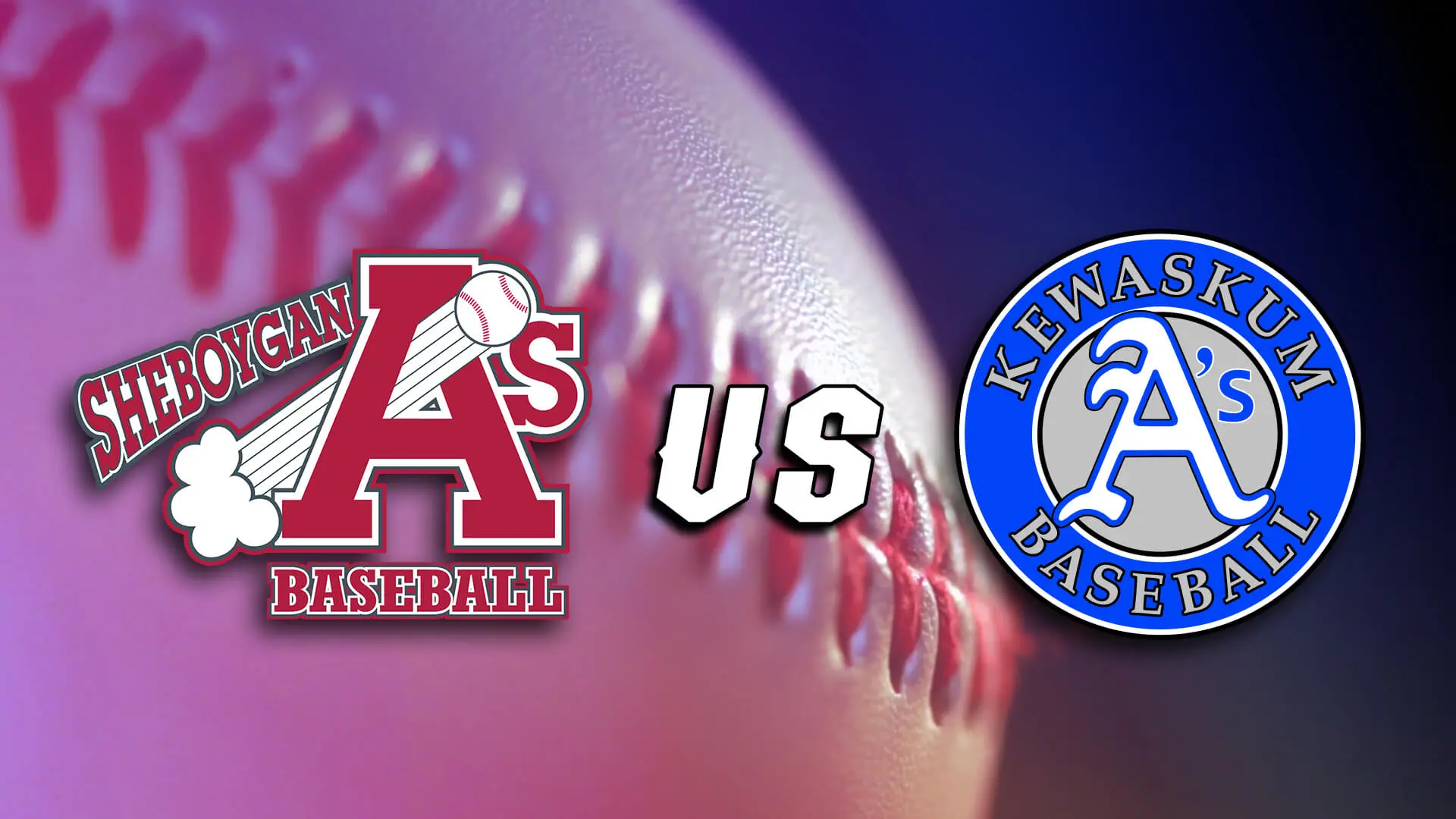 A's Lose Game, Ryan in Kewaskum
A first-inning home run by former Sheboygan A's infielder Brad Young set the stage as the A's road woes again continued in a 9-5 Northeastern Wisconsin Baseball League loss to the Kewaskum A's Wednesday night.
It marked the third straight loss by the (Sheboygan) A's, who have been outscored 25-7 in that stretch. Overall, the club now sits at 9-11 overall, 4-6 WSL, 3-2 NEWBL.
The A's are home tonight for another NEWBL game against the Menasha Macs. Tonight is Strike Out Hunger night in partnership with the Sheboygan County Food Bank. Any fans who bring two cans of soup or non-perishable food items to the game will get a free general admission ticket. Game time is 7:30 PM.
In a close game, Jacob Neese led off the sixth with a walk. After two outs, catcher Shane Ryan reached base on an error. Joey Pettit would follow up with a single, scoring Neese. Ryan, rounding third and heading for home to cut the score to 5-4 collapsed about 30 feet from home plate. He was tagged out and the A's would eventually lose. Ryan is out indefinitely with a hamstring injury. The A's are now without their top two catchers they were expecting entering the season, as Colin Butkiewicz signed a pro contract just before the season started.