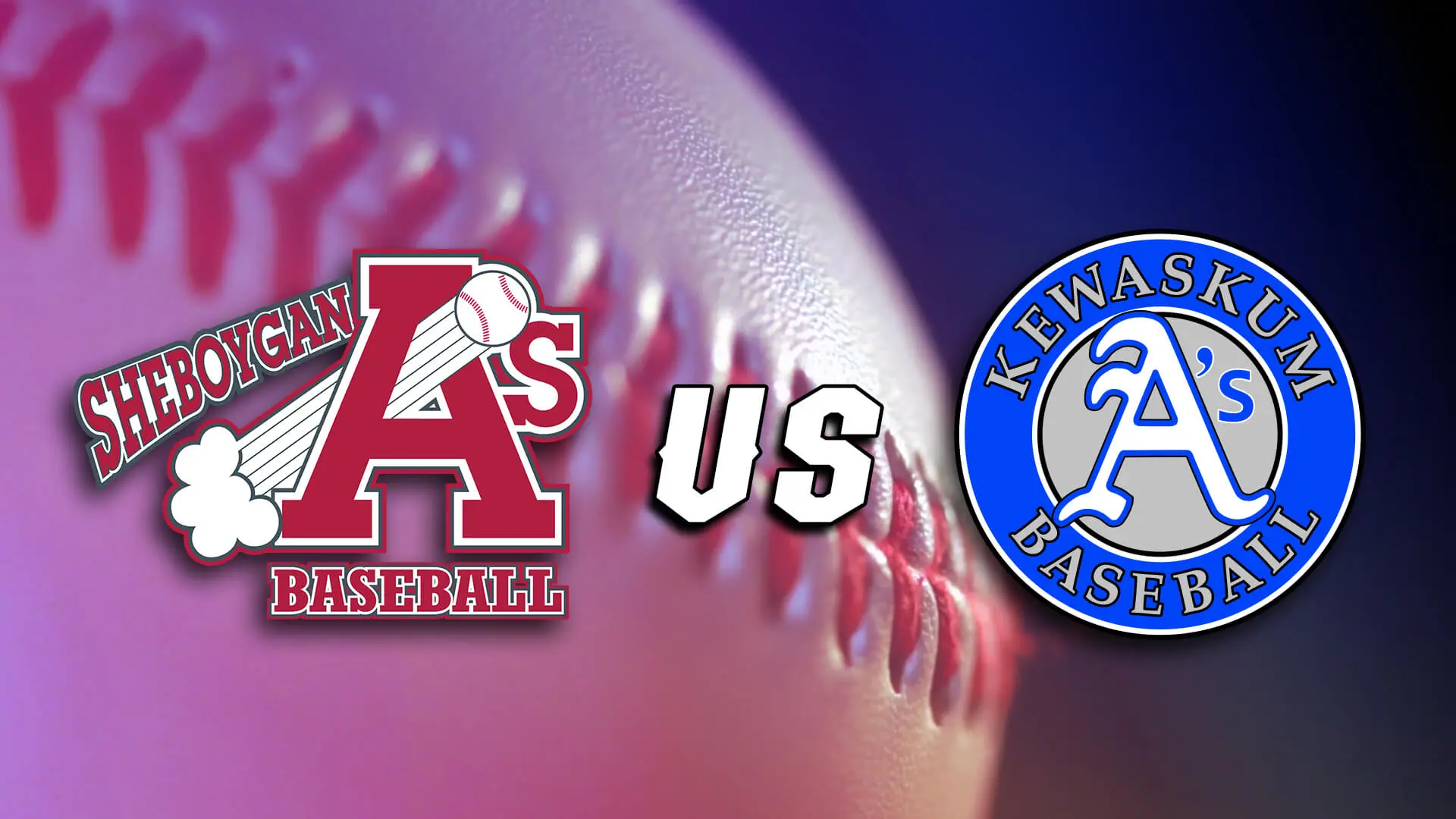 In an "A's vs A's" Battle, Sheboygan Wins in Extras
If you happened to drive by Wildwood Park on Monday night, you would have seen a scoreboard filled with zeros. A scoreless ball game up until the 11th inning left the Sheboygan A's victorious in a 1-0 win over the Kewaskum A's.
Sheboygan's three pitchers Davis Wilson, Noah Imrie, and Austin Reimann collectively shut out Kewaskum, letting up just five total hits and striking out nine. Wilson, who started the game, went the first seven, striking out four.
Kewaskum's pitching was equally impressive with Nolan Vincent pitching just short of the whole game, lasting 10 and a third innings, allowing eight hits and striking out 10 batters.
Sheboygan racked up eight hits and Ross Krist led the A's offensively going 3-for-5 at the plate. Tyler Brandenburg had the final hit of the game in the 11th inning which scored Krist, who led off the inning with a single.
The 2020 season presented by Meijer continues tonight as the A's hope to sustain their winning ways in a critical Wisconsin State League game against West Allis. They have won 12 of their last 15 games.